Nouvelles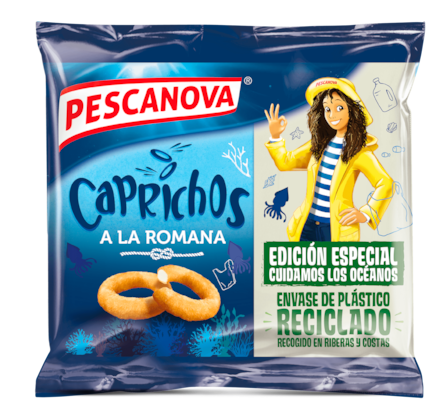 A small visionary synergy… A big step towards the preservation of the Oceans
The cooperation between the partners Sabic, Polivouga Group and Nueva Pescanova Group culminated in a revolutionary circular process by using plastic waste collected from beaches and coastal areas and transforming it into packaging through an advanced recycling process. In a process certified and controlled by the Zero Plastic Ocean program and by the International Sustainability & Certification (ISCC) Plus, SABIC launched, in partnership with the Polivouga Group, the TRUCIRCLE project, oriented at the reuse of plastic waste, with the aim of giving a second life to plastics that would otherwise end up in the ocean.
Associated with the Nueva Pescanova Group, they then developed the world's first frozen food packaging solution using certified circular polyethylene.
Given the evident impact of this synergy, the result of this innovative project was symbolically launched on World Oceans Day 2022. This advanced recycling process consisted in the first instance of the conversion, carried out by SABIC, of​​the ocean bound plastic, into alternative low-density raw material, which the company uses in a general way to produces certified polymers (LLDPE- linear low-density polyethylene and LDPE- low density polyethylene). With this revolutionary raw material, Polivouga Group was responsible for the production of high-quality flexible packaging, so that, in the end, the Nueva Pescanova Group could, in this case, package its frozen foods in 100% recyclable material.
We are thus witnessing a new era in the transformation of plastics, with a contribution to industrial circularity and an undoubted step for the preservation of the seas and consequent ecosystems.